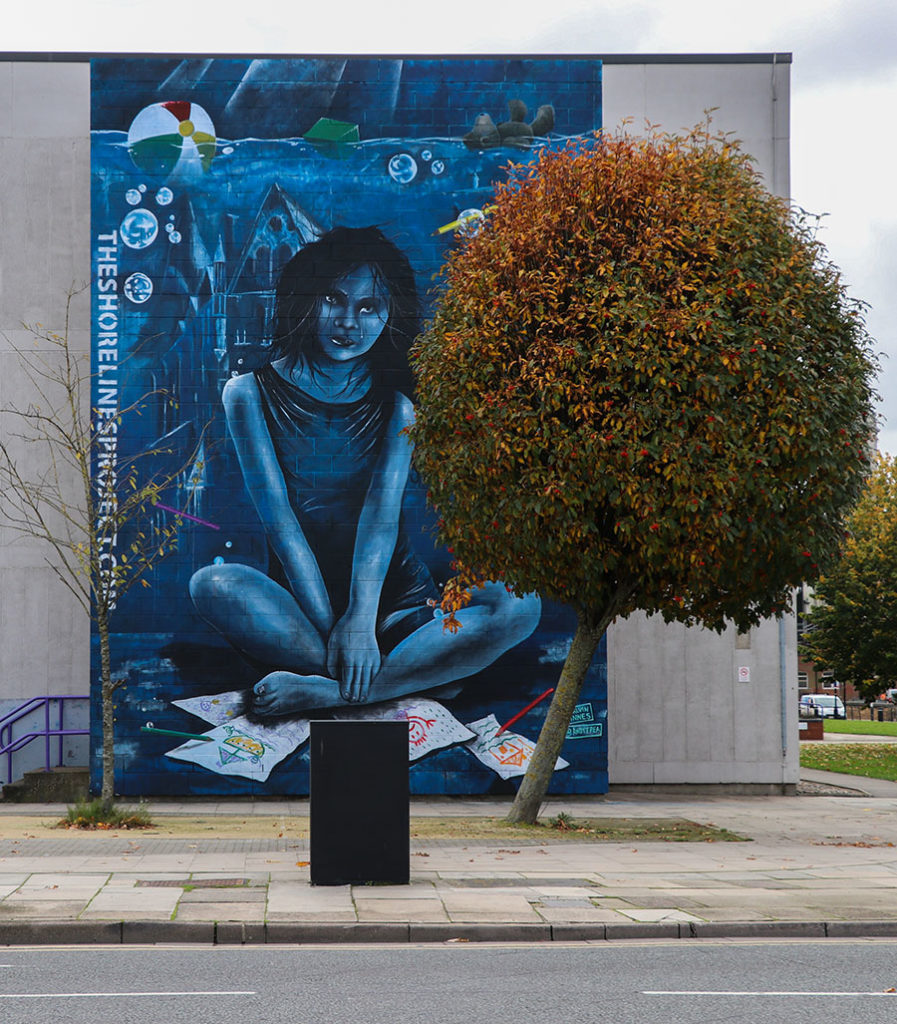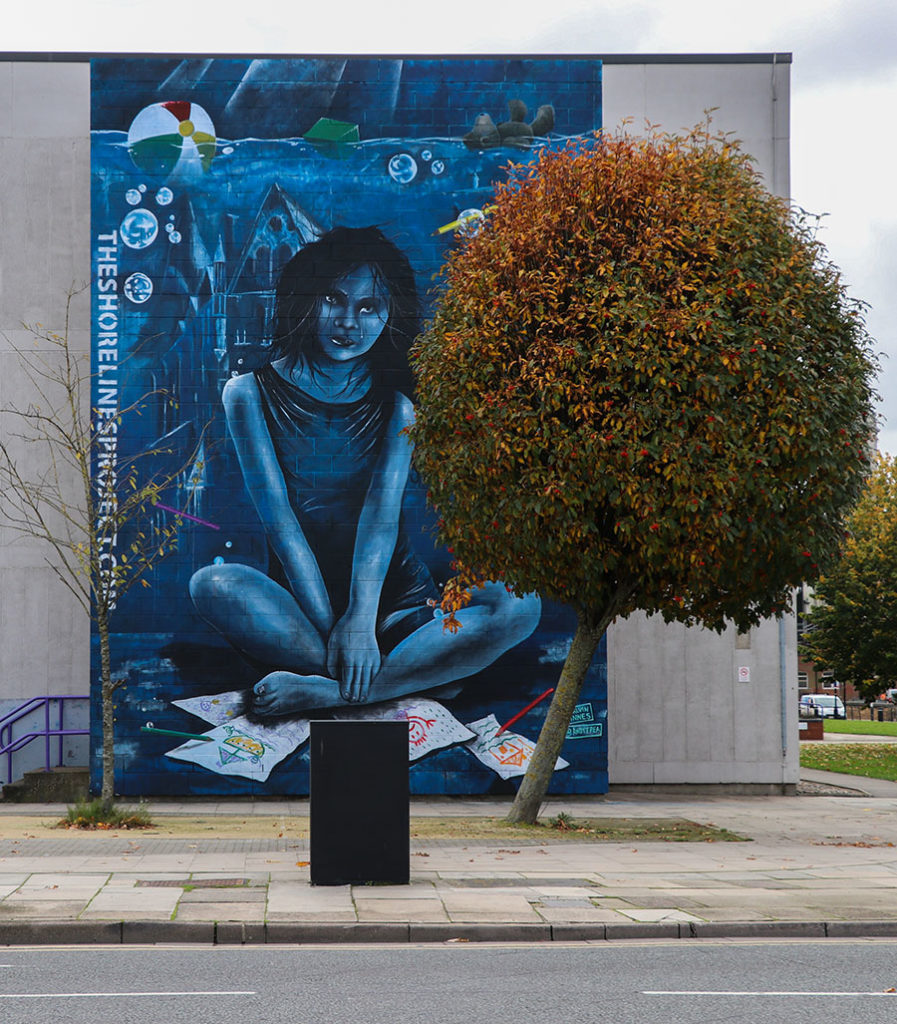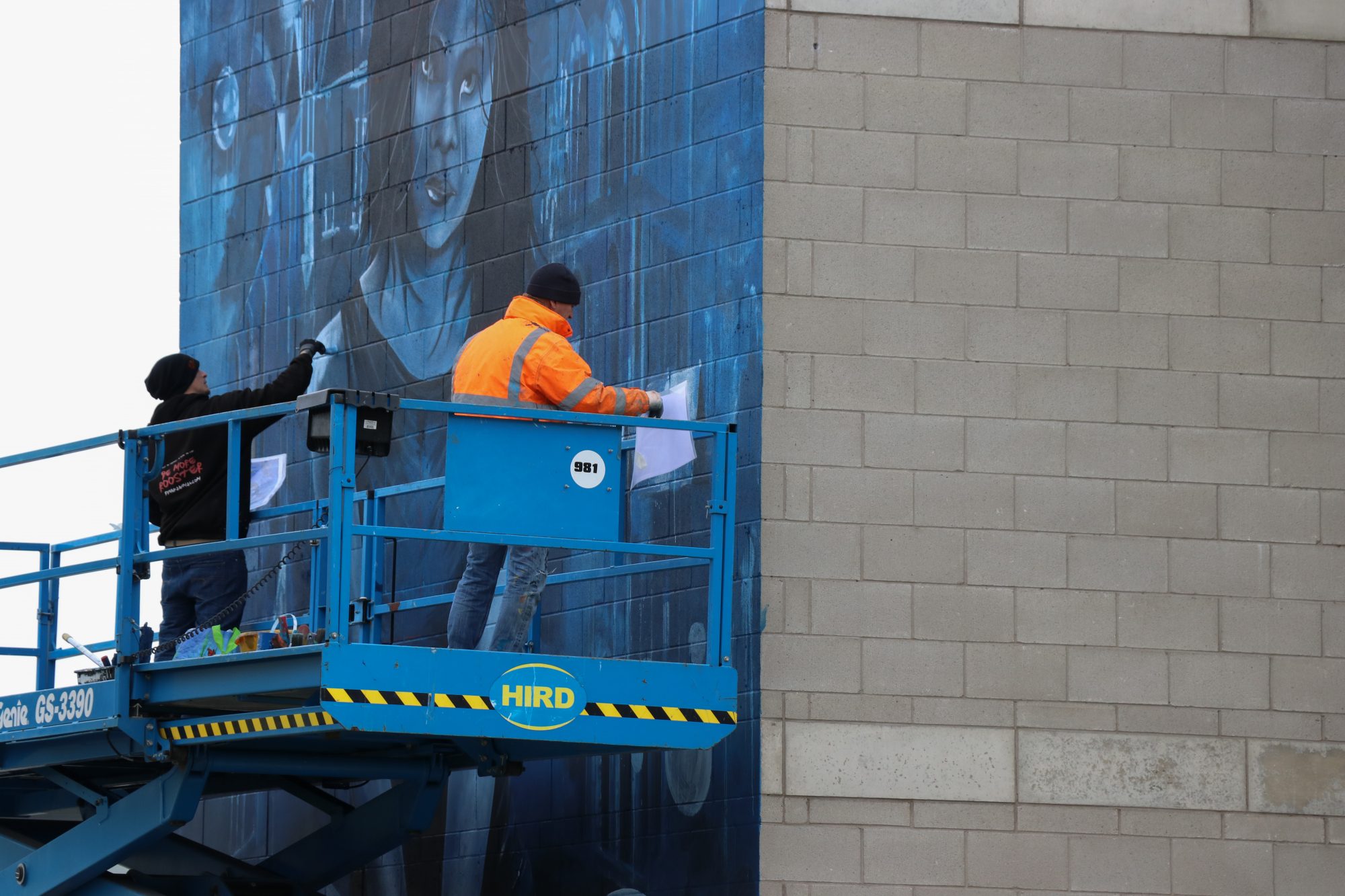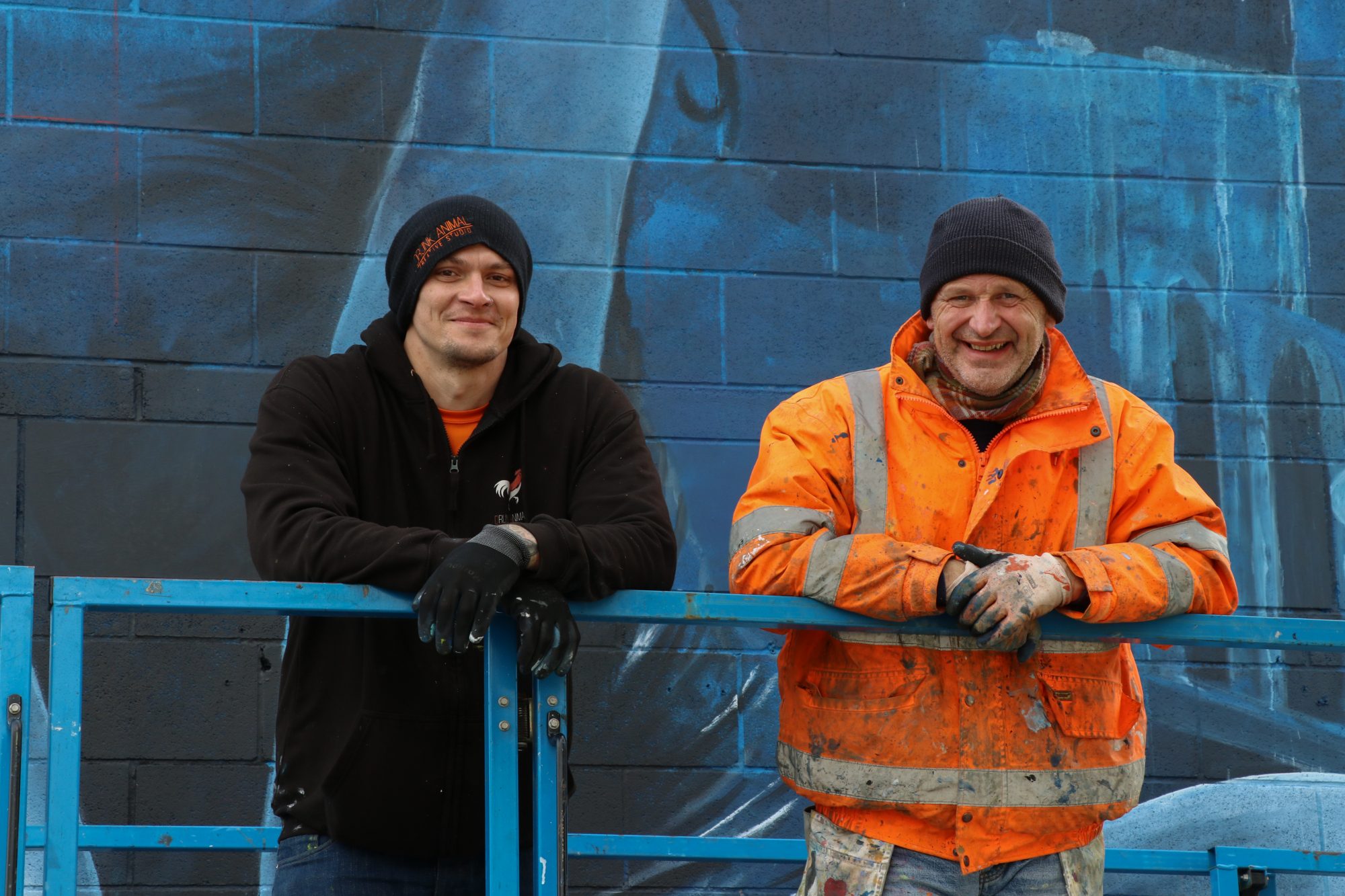 The Girl
The mural is titled 'The Girl' and is designed to capture people's attention and spark a discussion. The girl, who is young but deliberately ageless, sits cross legged over a collection of crudely sketched illustrations, created with coloured pencils. The illustrations are child-like depictions of people trapped in flood water, in boats, wading through flooded areas, etc.
The image is largely blue, with a water-line at the very top. The intention is that the girl at first seems seated, basked in blue light, but upon closer inspection she is clearly sat under water, with iconic Hull buildings blurred into the background. Toys, coloured pencils and other small items float around the girl, depicting a childhood potentially lost to the flood waters.
The piece is designed to make some people feel slightly uncomfortable, others hopeful, and to instigate discussion about climate change, flooding and how it will affect future generations.
The mural, designed by Calvin Innes – Artist, Illustrator & Cartoonist and painted by Calvin and Andy Pea Artist is the first in a series of high impact pieces being installed across Hull over the next 12 months as part of The Shorines Project, a major arts and community engagement project from Rights: Community: Action, delivered by Drunk Animal Creative Studio.
The largest community driven art project to come to the city, The Shorelines Project brings together international artists and the people of Hull to deliver powerful pieces of artwork exploring the devastating effects of climate change and flooding on the city. Each piece is created from the thoughts and concerns of people and businesses in Hull, which are gathered through a series of consultations and discussions taking place throughout the year.
Get involved and share your thoughts at theshorelinesproject.com.