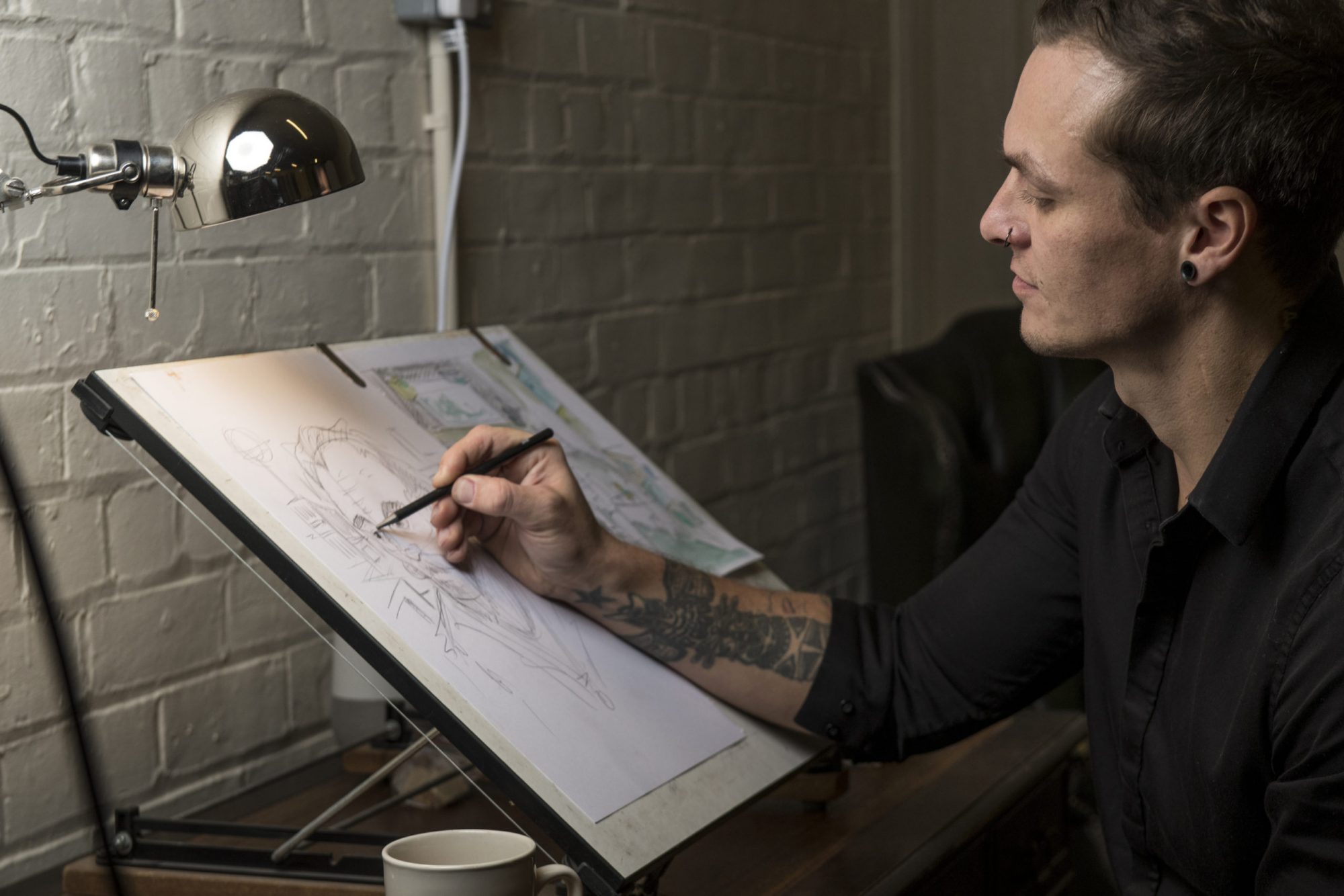 I'm an illustrator, designer, cartoonist and author. I've been drawing for as long as I can remember and have been fortunate enough to do this for a living for about 15 years. I have created thousands of illustrations for cartoons, comics, children's books, advertising, toys and games, animations, merchandise and everything else in between.
Over the years I have worked with thousands of clients across the UK and around the world, from large blue-chip companies to individuals and small businesses. I work in a number of styles, meaning that I have been able to get involved with some pretty incredible projects covering all sorts of areas. My illustrations and designs can be seen on TV, in books, in comics, on-line and on the shelves of toy stores all over the place.
I have over twenty books published as an illustrator or author (or both combined) and continue to write and illustrate books and comics for all ages. I work with both new and experienced authors to help being their ideas to life.
In 2014 I was picked as the new illustrator for the children's Wasgij puzzles, part of the best selling Wasgij puzzle brand from Jumbo Games. is was a particular honor for me having been a fan of the puzzles, and in particular their intricate cartoon artwork, growing up.
Alongside my illustration work I founded and run a design & marketing agency, Drunk Animal Ltd from the heart of Hull in Yorkshire. In 2015 I sold my publishing & education company, My Little Big Town, after running the business for seven years.
Through Drunk Animal I have been able to work regularly on my other passion, marketing. I spend a lot of my time at the Drunk Animal offices where we work for small, local businesses through to major national and international brands. We design printed and digital media, create branding, code websites, create advertising materials, and develop marketing campaigns. Essentially we are an ideas company. We imagine and create interesting, original and exciting ideas that are designed to help our clients promote their business.
My work in children's publishing and education led me to start working regularly in schools, teaching children valuable illustration and creative writing skills. I have travelled across the UK, working with over 80,000 children, teaching classes on drawing cartoons and monsters and creating comic books. These days I try to make a point of working in one school per week. It's a rewarding part of my job that I thoroughly enjoy.
I draw, I design, and I also write. As well as writing books for children (and a few for mature audiences under various pseudonyms) I also write a blog and a column on culture in Hull for the Hull Daily Mail supplement, 'Weekend'.
I continue to be involved in various artistic and creative ventures from video design/production, to interior and furniture design, animation, game development, even tattooing… whatever grabs my attention and allows me to be creative.