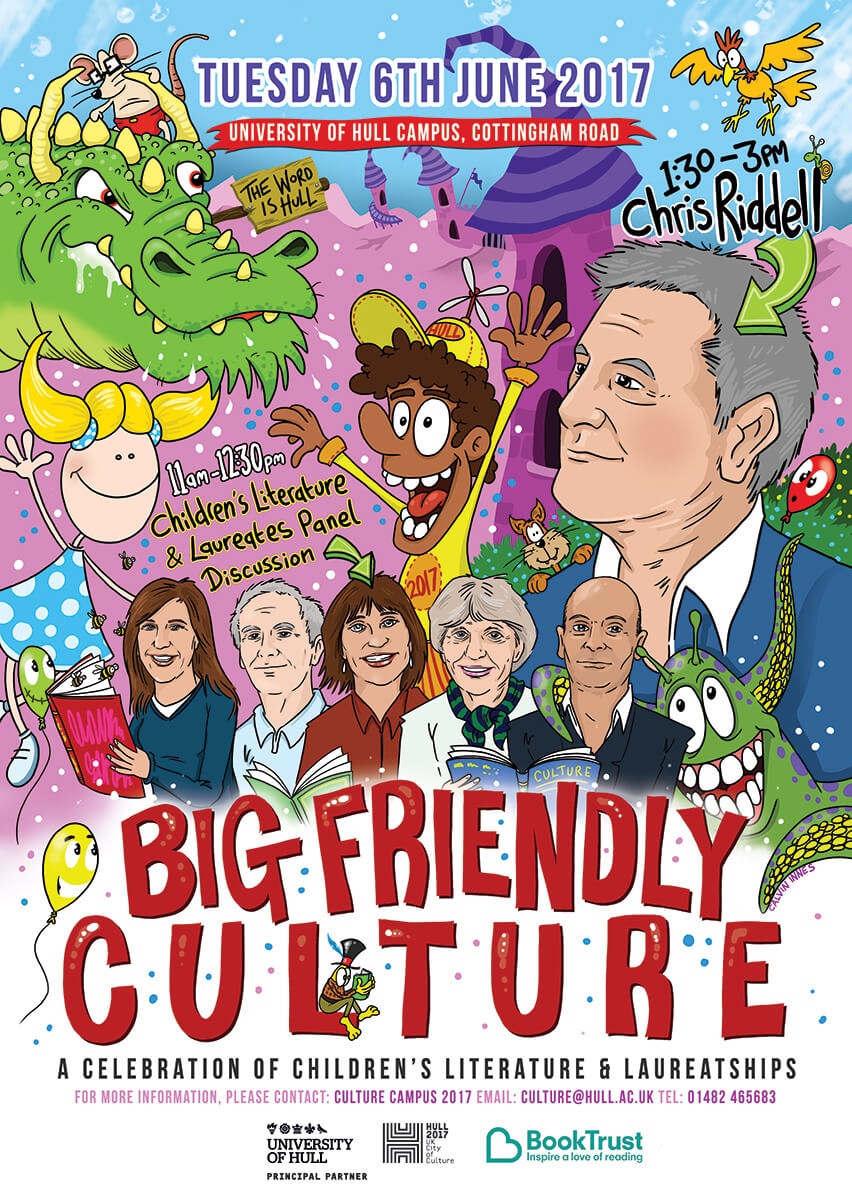 Big Friendly Culture Poster
I've been fortunate enough to be asked to work on all sorts of things this year for the City of Culture celebration in Hull, where I work and have spent the majority of my life. This project was commissioned by Hull University in partnership with the BookTrust and Hull 2017 City of Culture to announce a panel discussion around children's literature and an afternoon session with the departing Children's Laureate, Chris Riddell, before the new Laureate is announced in the city.
As someone who has been working in and around children's books for over 15 years, it's been amazing to be involved in so many projects this year that promote children's literacy and children's book illustration.